100,000+ users rely on Klue to
crush their competitors.
Connected Competitive Intelligence.
Fuel better decision-making across the organization. Klue makes it easy to collect, curate, and deliver intel to enable multiple teams. Whether by email, web, mobile, or Salesforce, Klue works where you do.
Competitor tracking made easy
No more intel slipping through the cracks. Klue collects data from millions of sources and uses AI to surface the most relevant competitive intelligence for your business. All shared into one central location.
Better battlecards for easy & effective distribution
Provide Sales reps with what they need, when they need it. Share real-time intel through Klue's battlecards, newsletters, self-serve features, and integrations, so that you can efficiently support teams at scale.
Report on the real impact of your competitive program
Measure your revenue impact, battlecard consumption and competitive win rates for a complete view of your competitive program's ROI. Klue helps you stay on top of your competitive threats, so you can win more deals.
A scalable workflow for competitive intelligence
Find intel and deliver timely insights to revenue teams to win more deals. In just a few clicks, you can update dynamic sales battlecards, so you publish once and publish everywhere simultaneously.
SEE KLUE IN ACTION

"With a lean team, delivering and updating competitive updates to the field can be a challenge. With Klue, we've been able to deliver time stamped intel to Sales on a weekly basis, resulting in fewer repeat requests and more confidence in the intel itself."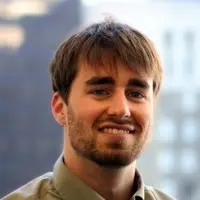 Chris Janiszewski
Director of Market Intelligence, UiPath

"Intel curation and the ability to monitor all competitors, not just our biggest threats – were very important to us, in selecting the right Competitive Enablement platform. And this is why we chose Klue."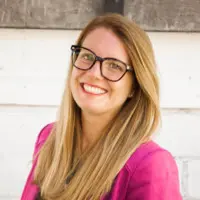 Tirrah Switzer
Director of Product Marketing, Community Brands
Real-time insights to drive your competitive strategy
Gather market intelligence to inform your go-to-market strategy using Klue. Tracking your competitors with website page monitoring, keyword insights, content tracking, and news monitoring arm you to build stronger positioning strategies.
LEARN MORE
Win more competitive deals
Keep Sales in the loop on market trends, insights on the competition, and new strategies to compete effectively. With better delivery of competitive content, your team will never be blindsided in a deal again.
READY TO WIN?
"Klue may be the best tool for distributing competitive intelligence to field sellers. The interface was proclaimed as, "the best sales tool I've used in 19 years!" When we rolled out Klue, it snowballed so fast and so virally that we couldn't shut it down and eventually had 15,000 users."
Matt Coblentz
Competitive Intelligence Manager, Dell Technologies
Integrated with your workplace.
Deliver and retrieve competitive intel from the most important tools that your teams already use every single day.
Want to see Klue in Action?
Let's do it. Tell us a bit about yourself and we'll set up a time to wow you.
Close
Subscribe for updates!
We will let you know when we post new content.
Close